One of the last families we visited before we left England in 2018, was the family of Dennis Tearle and Betty nee Renshaw. We told them about our stop-over in Singapore, and Betty asked us if we could find out what happened to her beloved younger brother, William Renshaw. All she knew of the circumstances of his death was that he was killed when the Japanese invaded the island. Dennis suggested there was a large Commonwealth War Graves Commission site somewhere in Singapore. We promised we'd have a look, and as is usual with these things, what we found far exceeded what we had expected to see. A few weeks after we landed in New Zealand, I arranged all the photos that best illustrated our experience at the Kranji CWGC, then wrote an accompanying text for each photo. The result is below – as much as possible, word for word. I wrapped the printed photos and the story we had to tell in a large envelope, and sent the whole parcel to Dennis and Betty.
26 July 2018
Dear Dennis and Betty
While we were in Singapore, on the return journey to New Zealand, we took the bus to Kranji in the north of Singapore and, after a few miss-steps we found the CWGC Kranji War Memorial. There are an incredible number of names on the various plaques; these commemorate all those who died, but whose bodies were never found. There were huge plaques for the Royal Indian regiments, with literally thousands of names.
We arrived at the same time as a group of early high school students turned up, with flags and tokens, to explore the memorial and to commemorate the memory of those who had been killed. Near the end of their time, there was a moving little ceremony of remembrance, and a particularly beautiful rendition of The Last Post by a single bugler.
I will explain each of the numbered prints below, in order of their appearance.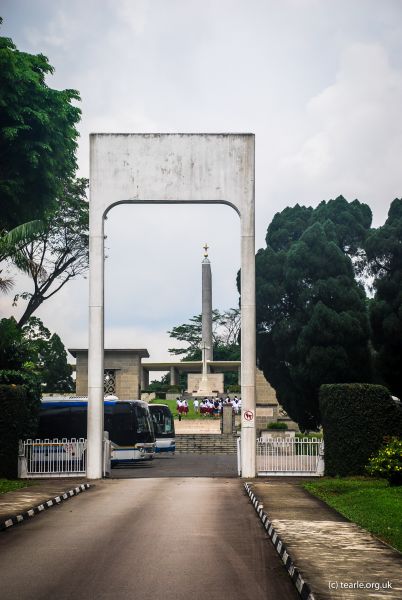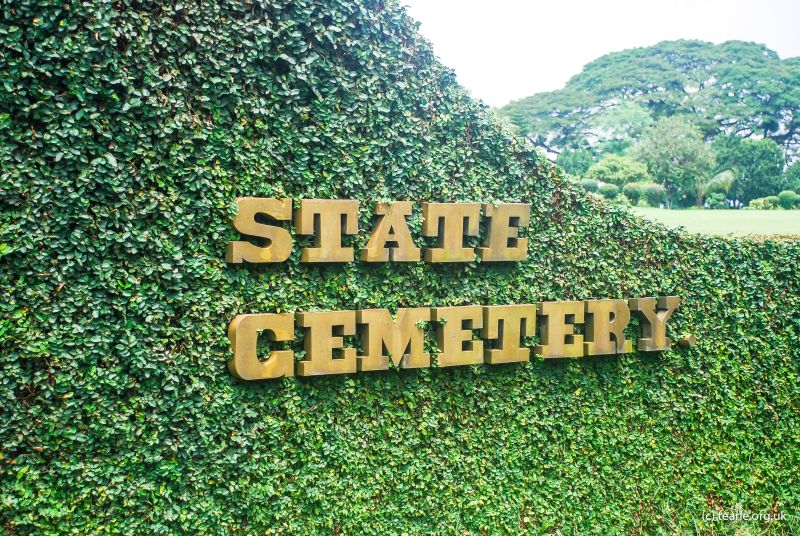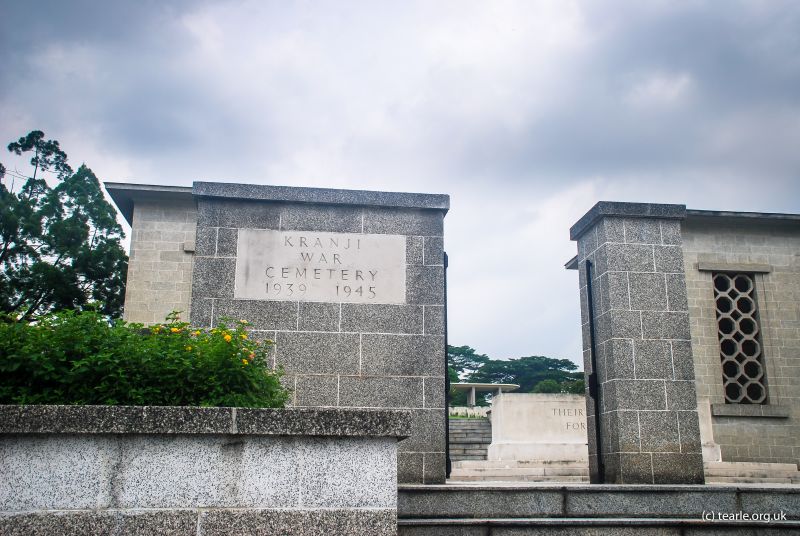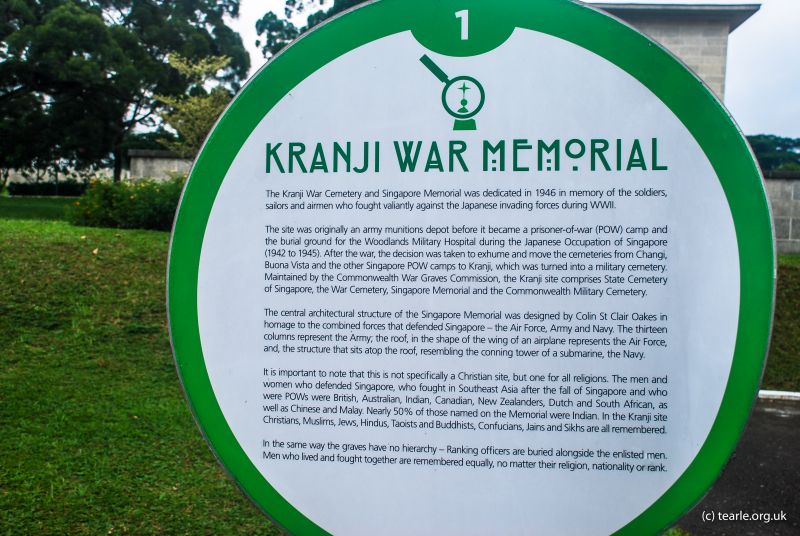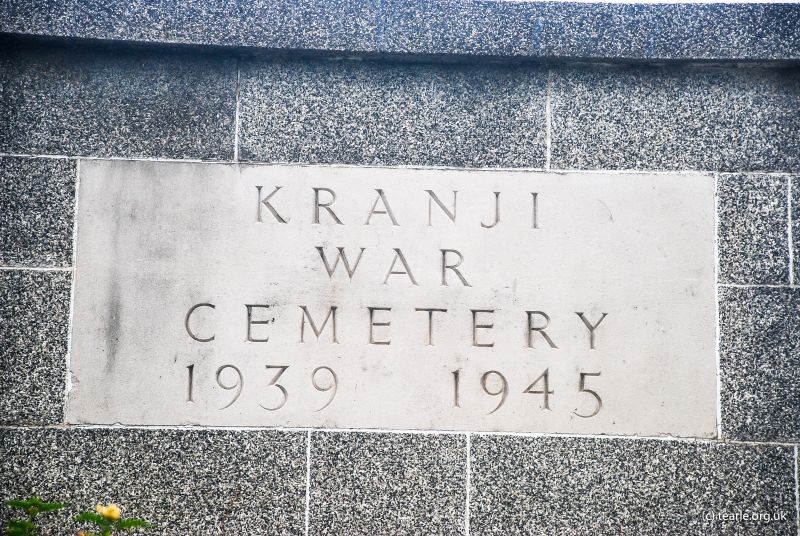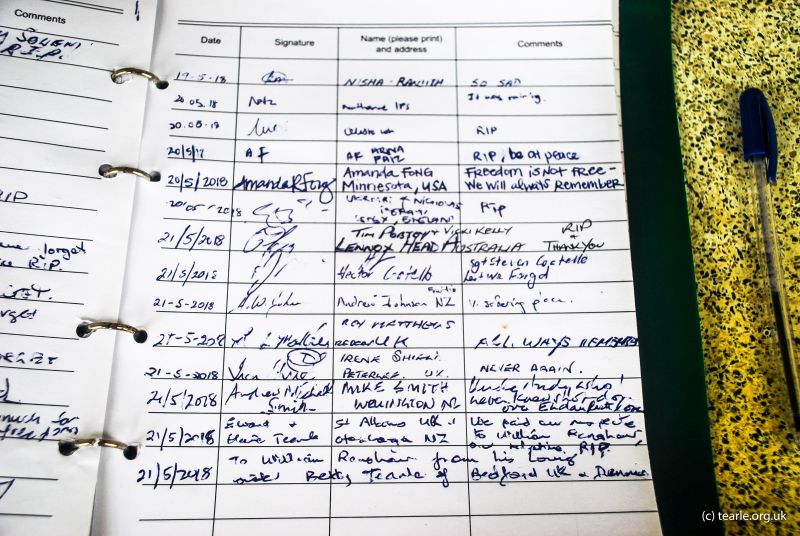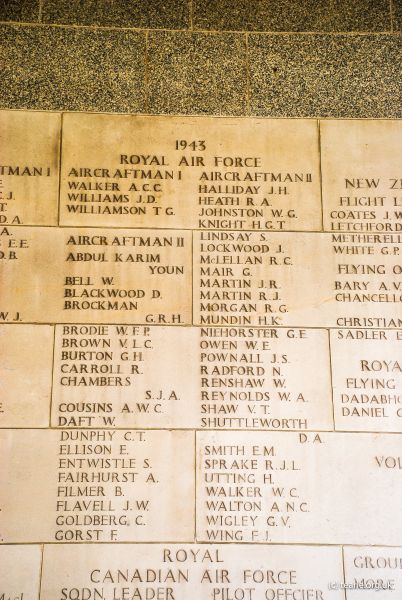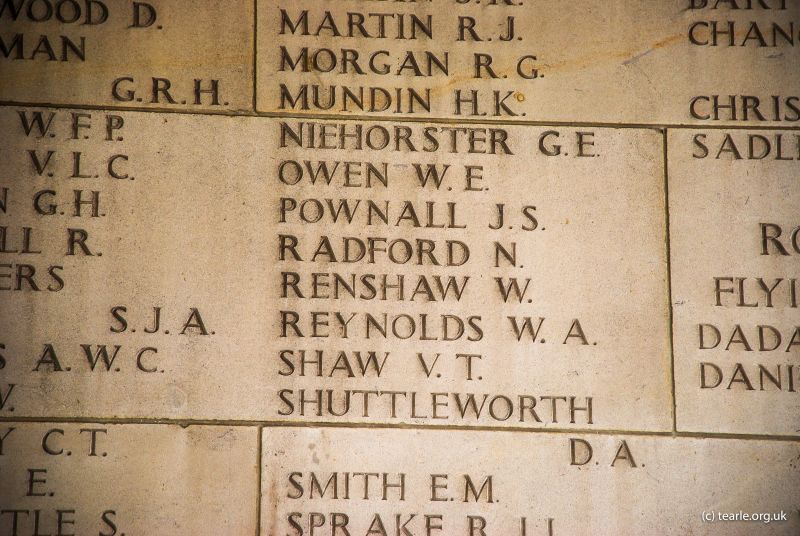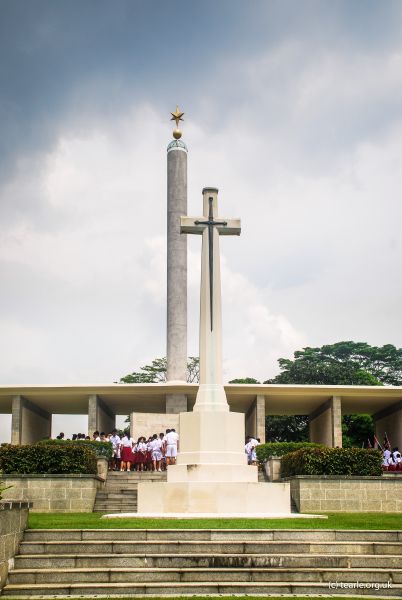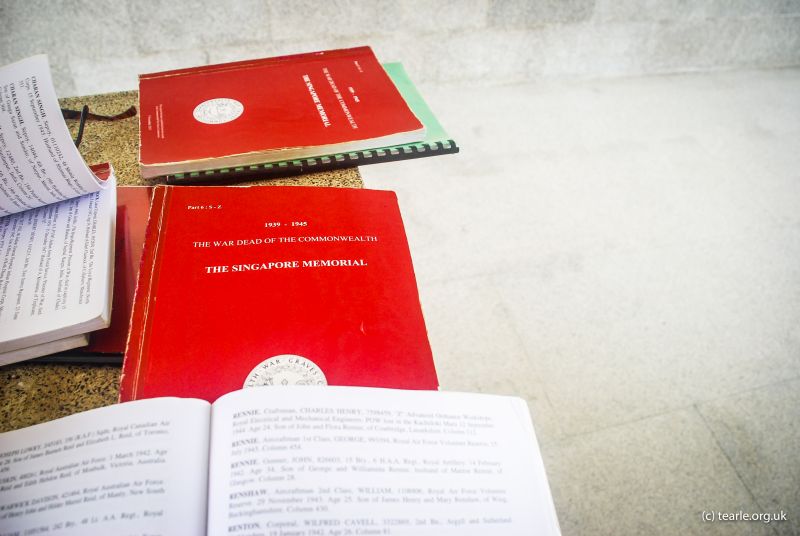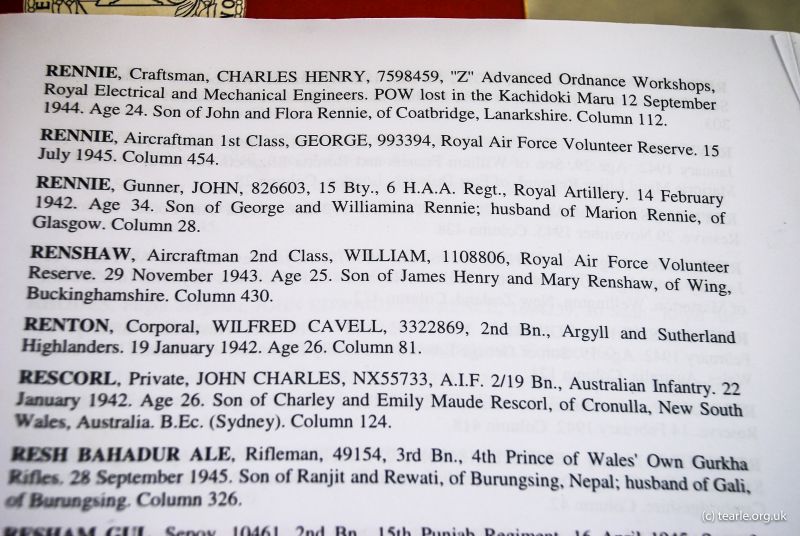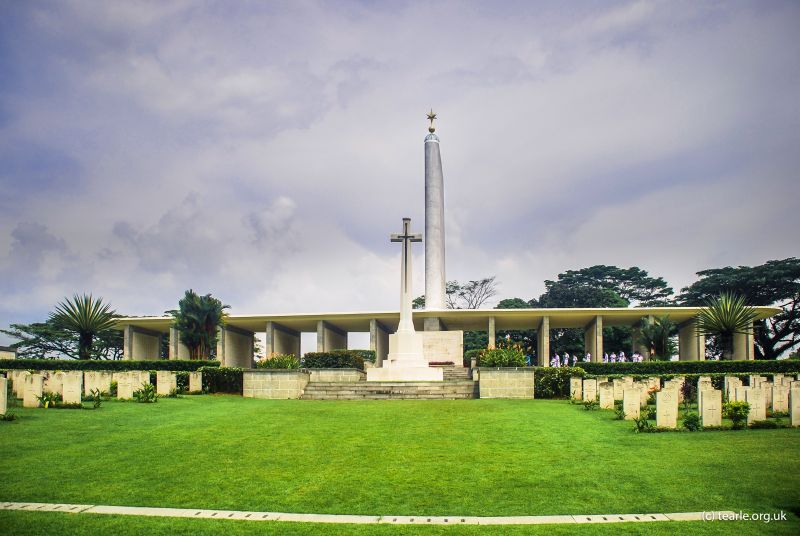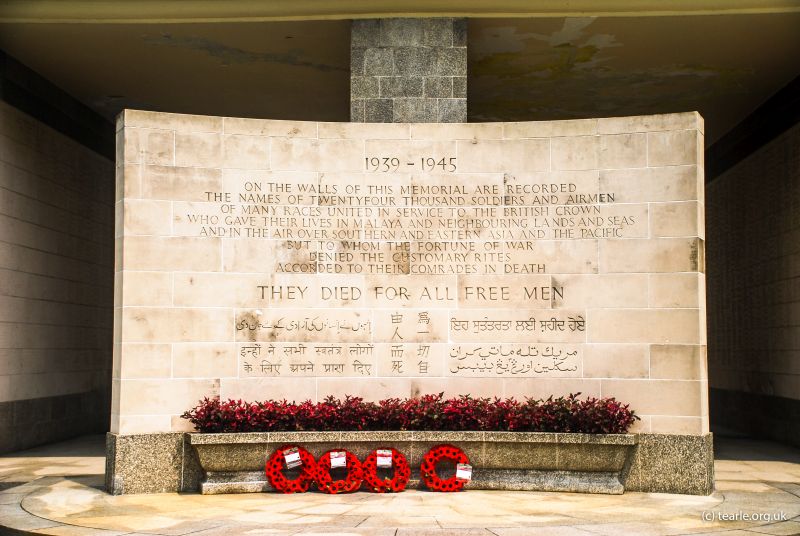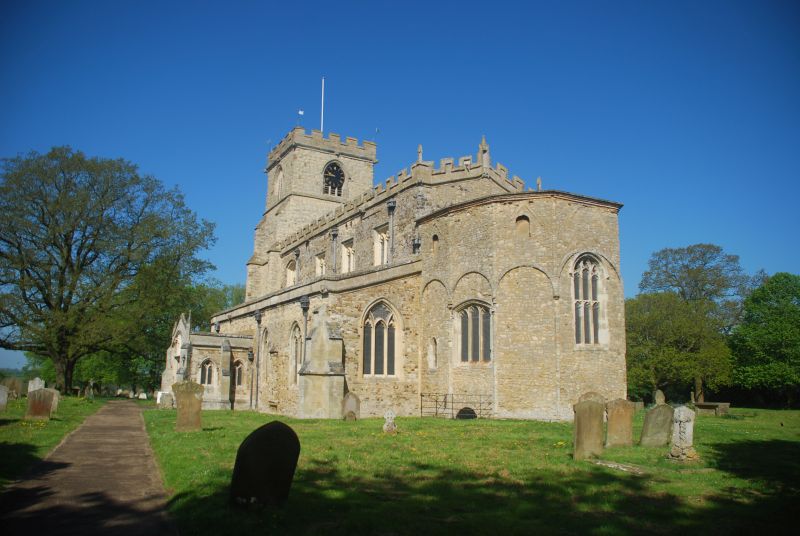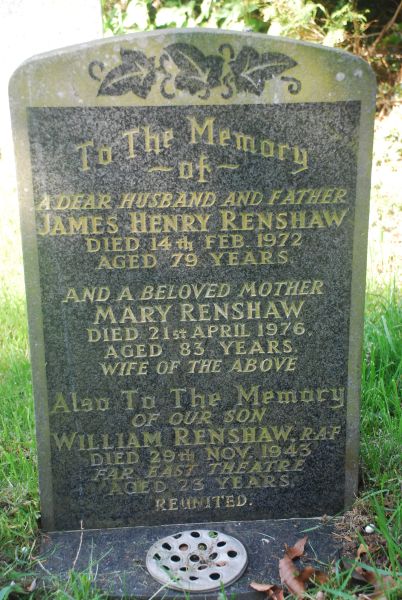 There is an uncomfortable codicil to this story. Squadron Leader Roger C Miller was on post with the RAF in Singapore after the war, and his wife was an aircraft controller. Elaine and I know him because he has ties to Sandridge. He told me that it was not well known, but after the Allies found out what the Japanese did to prisoners of war, both the RAF and the Americans destroyed ships carrying prisoners. The tactic deprived the Japanese of fresh intelligence, and the prisoners were spared the horrors of Japanese prisoner camps. He was sang-froid, but I found the situation deeply disturbing.
I hope we have given you a flavour of the Kranji War Memorial, and we send you and Betty all the very best.