From the address in National Roll of the Great War, we can tell that Harry is the younger brother of Ernest John Tearle 1898, of the Bedfordshire Regiment. There are 17 Tearle men in National Roll, and Harry is the only Navy Tearle to have a piece written about him. Here is his entry:

Since he was born in 1900, Harry would have been only 14 when the war broke out, so it is not surprising to see him join in 1918.
Here is his service record – it does not seem complete because he appears to have joined in 1919 for 5 years plus 7 years, and the record stops in 1922. Also, National Roll says that he joined in 1918, but there is no sign of that here. You can see clearly his service number: SS 119522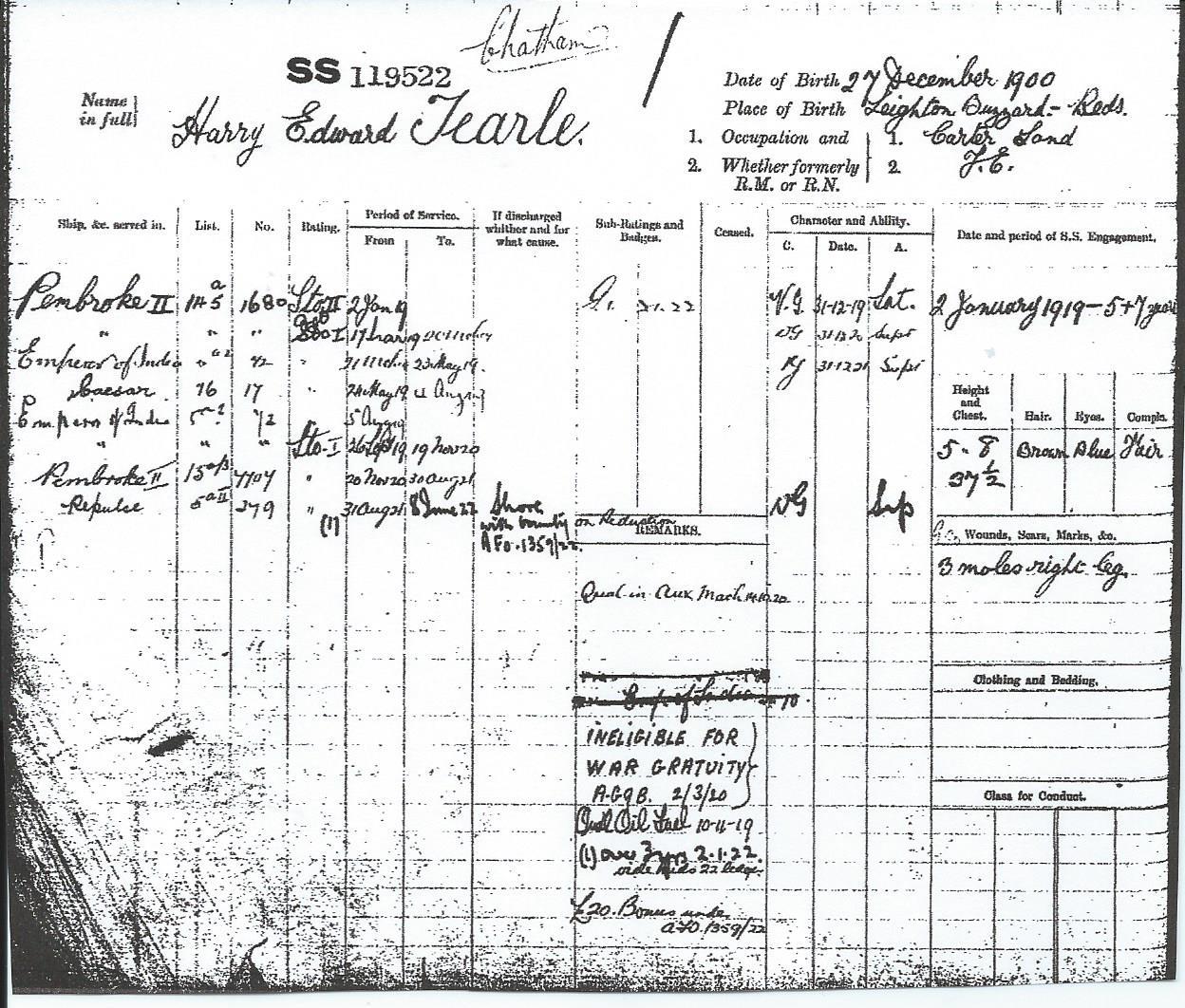 However, it does tell us a couple of things we did not know. Firstly, he joined after the war was over, so he was not eligible for a war gratuity, but he did qualify for a £20 bonus, and the HMS Repluse was his last posting, which ended on 8 June 1922. Before we look at the Repulse, I must say that Harry would have been hugely impressed by the HMS Emperor of India. She was a mighty beast, a battleship, and some called her a super dreadnought. She was a flagship on various occasions, but she missed the Battle of Jutland. I have not found a serious battle where she was engaged, and she came to (I think) an ignominious end as a target vessel for training purposes and then raised from the seabed to be scrapped.
The HMS Repulse, laid down in 1916, is the same HMS Repulse that was destroyed with the HMS Prince of Wales at the Battle for Singapore during WW2.
Make what you can of the document below, but it is important because it shows the medals that Harry won for Royal Navy service. I think they can be interpreted as follows:
ST = 1914-15 Star
V = Victory Medal
B = British War Medal
These are the same medals awarded to all the other services.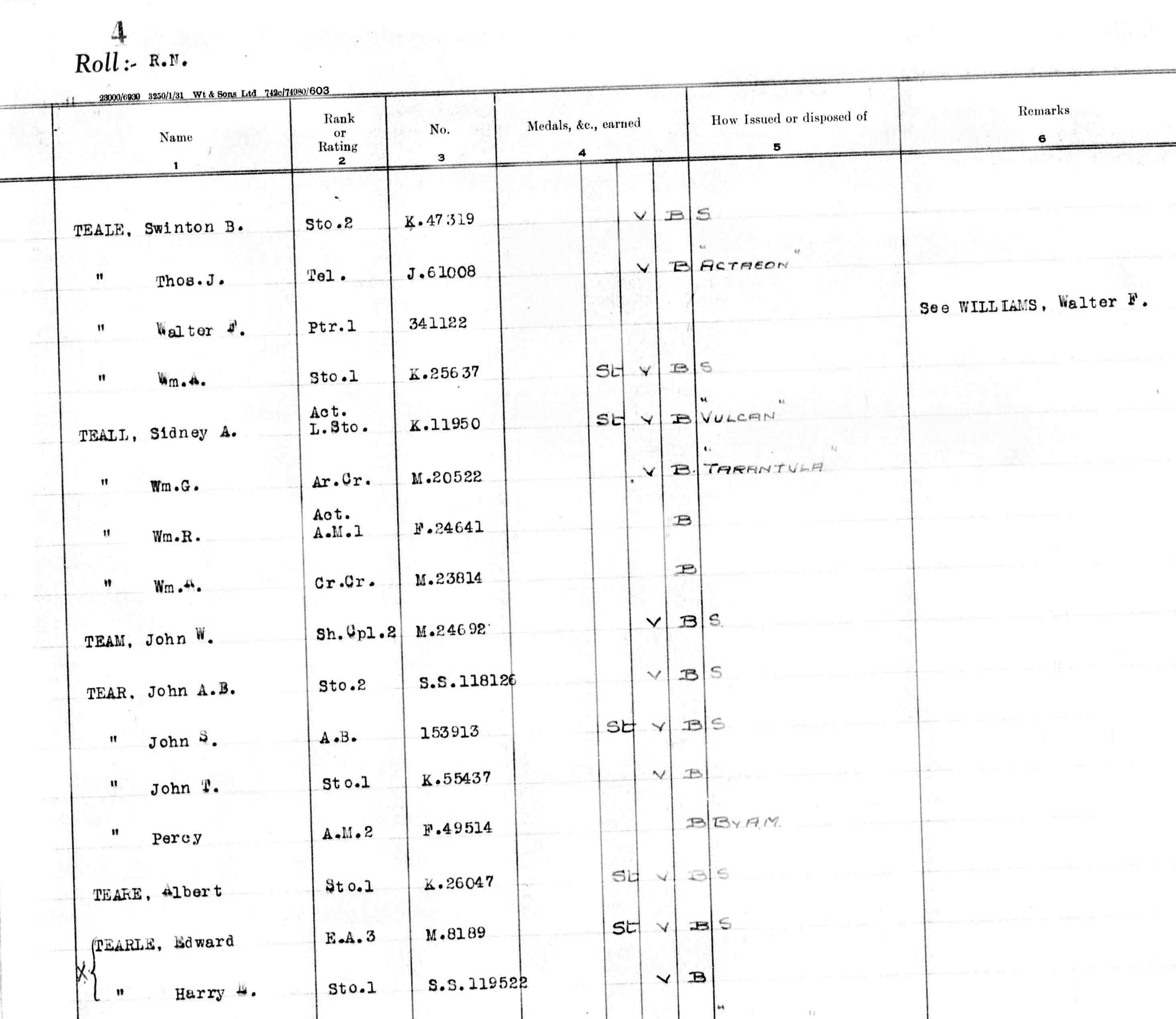 The man immediately above Harry in this list is Edward Tearle 1892 of Bramley, Leeds, in Yorkshire. He must have joined the navy very early in WW1 to be awarded the Star.
I am afraid I am at the end of my knowledge of Harry's life and times. It would appear that he did not marry, and we know he died in Brent near London in 1979, nearly eighty years old.
The ancestry details I have written for Ernest John Tearle 1898 are the same for Harry Edward. He is on the branch of John 1741.