Here is his service record from CWGC
Name: TEARLE, CHARLES Initials: C Nationality: United Kingdom
Rank: Private
Regiment/Service: The Loyal North Lancashire Regiment
Unit Text: 1st/5th Bn.
Date of Death: 30/11/1917
Service No: 36932
Casualty Type: Commonwealth War Dead
Grave/Memorial Reference: Panel 8.
Memorial: CAMBRAI MEMORIAL, LOUVERVAL
Charles was killed during the Battle of Cambrai, which started on 20 Nov 1917. When the Germans regrouped and attacked on 29 Nov, after initial Allied success, Charles was killed in the following 5 days of fierce action. Cambrai Memorial was established to commemorate those who have no grave.
Son of Charles 1860 of Preston and Jane nee Swarbrick. His mother was Sarah Tearle 1831 who had made her way up to Preston following her father and brother, hoping for a better life. She married Thomas Hoole in Preston in 1868. Sarah's parents were Joseph 1803 of Tebworth and Mary Ann nee Smith, who died in 1849. Joseph's parents were Richard Tearle 1778 of Stanbridge and Mary nee Pestel. And Richard's parents were Joseph Tearle 1737 and Phoebe nee Capp.
There is a lot more written about the story of the Preston Tearles here, some of it occasioned by the discovery of the story of Charles Tearle, soldier.
The army record of gratuities to his family (below) show two sums sent to his father, Charles, in Preston.

Here is the Cambrai Memorial in the grounds of the Louverval Military Cemetery.
The headstones in Louverval Military Cemetery mark the graves of fallen soldiers; however for those whose bodies were never found, the names are inscribed on the Cambrai Memorial.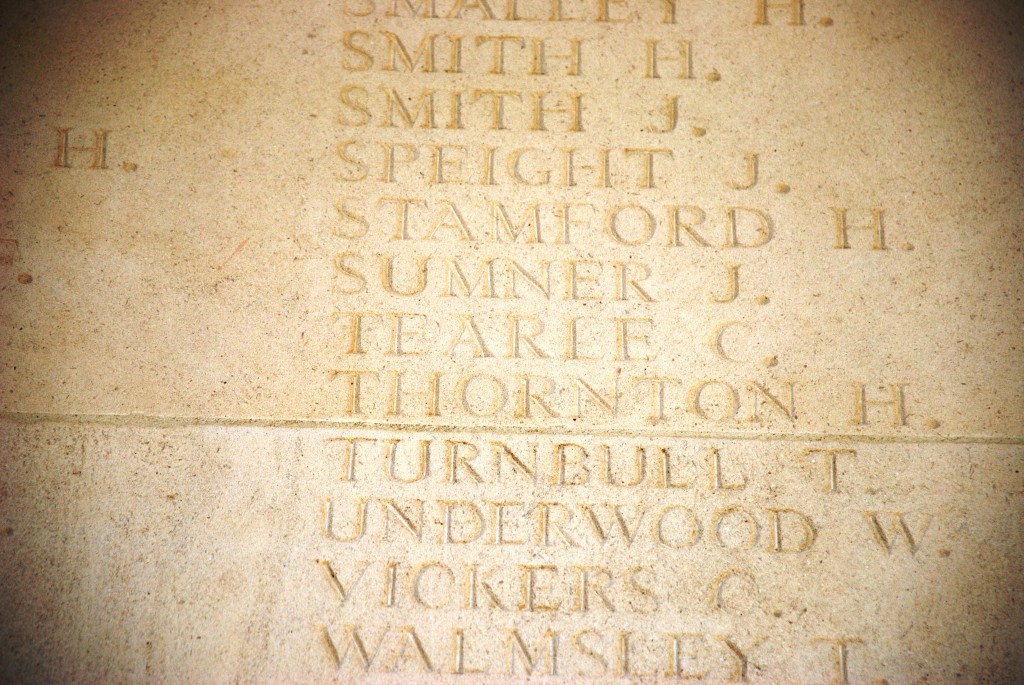 Here is Charles' name on the Cambrai Memorial.