Name: TEARLE, LESLIE JAMES
Initials:L J    Nationality: United Kingdom
Rank: Private    Regiment/Service: Hertfordshire Regiment
Unit Text:1st Bn.    Age: 19    Date of Death: 11/07/1915
Service No:2007
Additional information: Son of Edward and Emma Tearle, of 49, Culver Rd., St. Albans, Herts.
Casualty Type: Commonwealth War Dead    Grave/Memorial Reference: I. B. 9.
Cemetery: WOBURN ABBEY CEMETERY, CUINCHY
His parents were Edward Joseph, b 1869, Simonshyde, Hatfield and Emma Warner b1872, Hatfield. Edward was the son of John b1831 Soulbury and Harriet nee Figg. John was the son of Richard 1805, Stanbridge and Martha nee Burnard. Richard was one of the many sons of Richard 1773, Stanbridge and Elizabeth nee Bodsworth – my ggggg-parents. And this Richard was the son of John 1741. Thus Leslie is of the branch John 1741.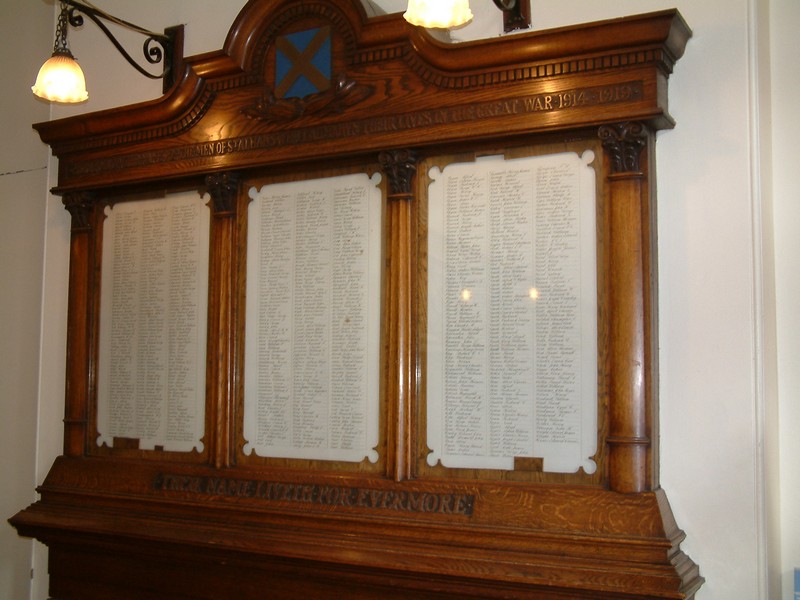 Leslie is remembered on the Honours Board in the Old Town Hall.
The first Tearle name on the list above in All Saints, Hertford is Alfred Edward Tearle 1897, of Watford.
Leslie James was killed on 11 July 1915. The Long Long Trail says of that time: "there was no general change in the situation on the Western Front. It was a period of static warfare, where the army suffered average losses of 300 men a day from sniping and shellfire, while they continued to gradually improve and consolidate the trenches." and "The army continued to suffer from a shortage of material, notably heavy artillery and machine guns (although Lewis guns were officially issued from 14 July onward)."
He is buried in Woburn Abbey Cemetery, Cuinchy, a village on a canal (with a lock) in Pas de Calais, with a four-hourly train connection.
Below is the view from the road of Woburn Abbey Cemetery, Cuinchy. There was no one battle here; the area was always in range of German guns as was Woburn Abbey, the name given to a house nearby, which was used as a battalion headquarters and dressing station. No details are given by CWGC about the circumstances in which young Leslie died.
His parents would have written the epitaph for his headstone, pictured below:
"He died a noble death fighting for his country."